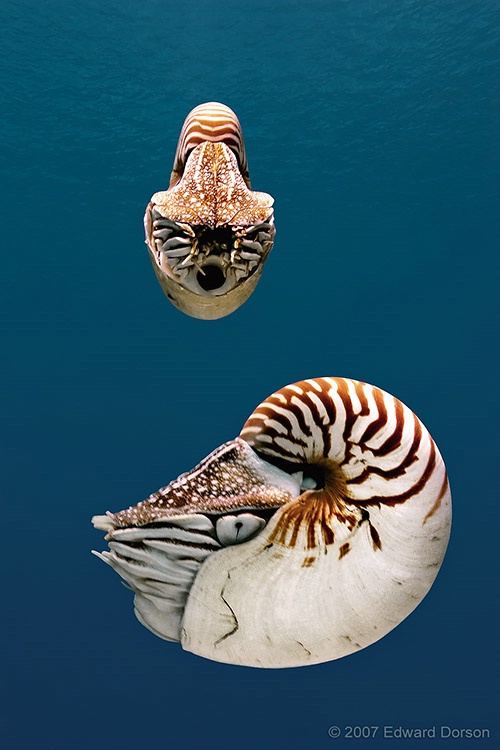 Chambered Nautilus Pair
Chambered Nautilus Pair, 2007 Uchelbeluu Reef, Palau
Metallic C-Print, 16 x 24 inches
"Within the immensity of the sea lives the intimate secrets within the shell."
The chambered nautilus is often referred to as a living fossil. Its shell, most often seen on display in cross section, is one of nature's most sublime forms. A newly hatched nautilus wears a shell divided into four chambers. As it grows, it gains more living space by building successively larger chambers, abandoning the older ones in the process. Adults can have up to 30 chambers. They're one of the animal world's clearest examples of "living to build" rather than "building to live."
© Edward Dorson
Copyright for this gallery photo belongs solely to Edward Dorson. Images may not be copied, downloaded, or used in any way without the express, written permission of the photographer.